While the BJP government seems to be in full support of Mrs. Sushma Swaraj who has acted bona fide out of pure humanitarian reasons for Lalit Modi, it is yet to realize that the ministers take oath of obedience to constitution, not 'humanity'. Moreover a careful introspection of more than 20 years old family ties between Lalit Modi and Swaraj portray a different picture of humanity.
The former IPL chief
With Sushma's daughter Bansuri Swaraj having represented Modi for seven years and her husband Swaraj Kaushal acting as legal counsel for 22 years, the honourable External Affairs minister seems to have gone out of her way in proving a friend in need. Despite pending Blue Corner notice against Modi, he has continued his jet set status, thanks to the British travel papers which Sushma Swaraj helped him acquire. The former IPL chief has been shown similar humanity earlier by Vasundhara Raje, who offered him legal help in escaping to London. In return he invested in her son's company by buying shares at highly inflated price. Of course, his well-intentioned gratitude towards the ministers has landed the duo in political tumult.(screenshot of his tweet given alonmgside)
Unlike the other Modi, this Modi seems to have cordial relations with the Congress, which had not cared about the whole affair until a BJP minister was indicted in it. Of course,BJP did not deem it necessary to appeal in Supreme Court against the restoration of his passport last August. However, the skeleton in the cupboard was exposed when Labour MP Keith Vaz defended himself indicting Sushma Swaraj in the process.
Sushma Swaraj is said have acted bona fide while recommending his case to the British High Commissioner as he needed to visit his ailing wife in Lisbon, who is currently undergoing treatment in a cancer hospital. Interestingly, the worried husband has, since then, been on a fun-trip to Venice, Havana and Istanbul, audaciously flaunting his playboy dexterity ion full spree through Twitter.
Giving Ranbir a chase for his girl
Regardless of the party in power at Centre, government seems especially sympathetic towards the fugitive billionaire in paving a red carpet for him amidst all legal tribulations. While this Modi, a favourite of controversies since the 2010 IPL controversy, is all set to steal the public eye from our own Modi at Delhi, both Congress and BJP continue to exchange blames. Whether this is the end of a corrupt businessman or one of the several political bickerings to fade away as soon as the media finds another appetizing topic of discussion, is for us to see and sigh. For the time being, Modi (the IPL one) seems to enjoy life to the fullest, free from all ado and hue back home.
With Paris Hilton-too much glamour in one pic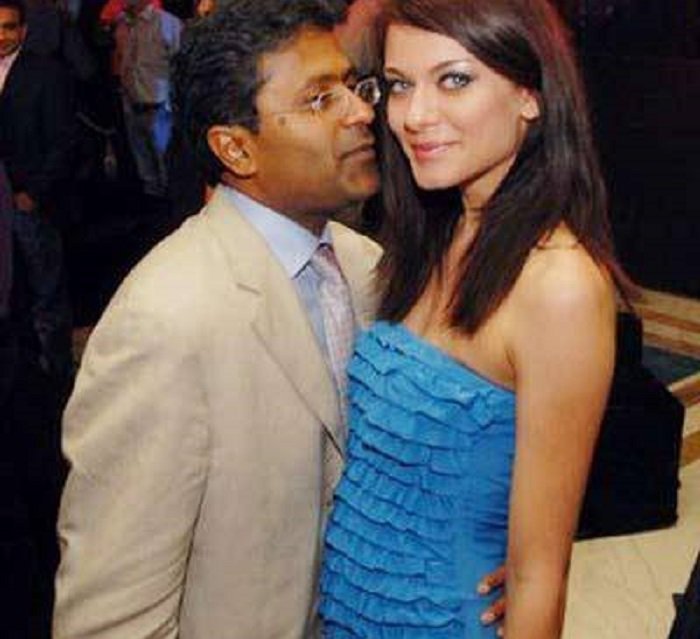 Bachna e haseenon...